About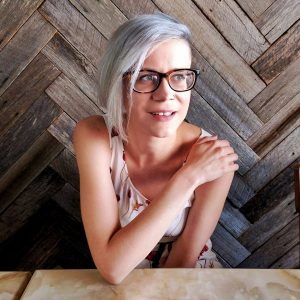 Dr Alix Beeston writes about the collisions between the aesthetic and the social in modern and contemporary literature, photography, and film. She is particularly interested in the ethical possibilities of representations of women in writing and visual culture, as well as in the history of women's creative labor.
Alix was born and educated in Australia, and she holds a PhD in English from the University of Sydney. She is currently Senior Lecturer in English at Cardiff University, Wales, where she teaches twentieth and twenty-first century literature and visual culture, feminism and gender studies, and critical race studies. She is a founding member and current convenor of Image Works: Research and Practice in Visual Culture, and, from August 2019, the editor of a new Visualities forum launching online at Modernism/modernity Print Plus.
Alix's first book, In and Out of Sight: Modernist Writing and the Photographic Unseen, was published in January 2018 as part of the Modernist Literature and Culture Series at Oxford University Press — the premier venue for new work in the field of modernist studies. Her work also appears or is forthcoming in scholarly journals including PMLA, Signs: Journal of Women in Culture and Society, Modernism/modernity, Feminist Modernist Studies, and Arizona Quarterly, as well as in a number of online publications.
Her full CV is here and her LinkedIn page is here. You can also follow her on Instagram and Twitter.