Object Women
Object Women is live on Instagram
The woman as image, as icon, as object: the history of photography is replete with female figures who hover between personhood and objecthood, between animacy and inanimacy. But photography's object women are also women who object, resisting their objectification in unexpected ways.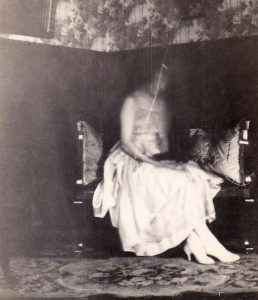 Object Women is a digital art history project that explores the representation of women from early photography to the present. It was launched in March 2018 to coincide with the publication of In and Out of Sight: Modernist Writing and the Photographic Unseen. Images were released daily over a two month period,  accompanied by brief written reflections.
You can read the essay introducing the project here. Another article explaining how Object Women fits within a longer history of women in photography is up on the Oxford University Press blog. The project has also been featured at rhystranter.com.
If you've been following Object Women, please consider sharing your thoughts about it through this brief online survey. Your feedback will shape the next steps in the life of the project.
This project is supported by the School of English, Communication and Philosophy at Cardiff University and Wales Arts Review. All images are used by generous permission of the rights holders; credit lines are given on the individual image posts and as a full list available to download. Many of the original objects can be found in the collections of the George Eastman Museum.